esmera is an independent, international M&A Boutique with a clear focus on energy infrastructure and cleantech. Founding members have a hands-on involvement in the company, operating from offices based in Munich and Constance.
We oversee new markets on a regular basis. We know how to successfully initiate business, develop leads and how to bring transactions to a successful closing. Having worked on numerous projects over the years, we have gathered valuable experiences in financing, buy-side and sell-side advisory.
Buy-side Advisory support and advice on investment process: defining the investment strategy, strategic allocation and asset sourcing, valuation, due diligence, negotiation to asset and portfolio management.
Sell-side Advisory support: distinguished by our excellent network of investors we prepare sales documents, identify suitable buyers and manage the entire transaction process on behalf of our clients. Our experience and first-rate network enables us to provide our customers with finance advisory for projects and portfolios. We advise on equity, mezzanine and debt financing structures.
Precision tailored services
We provide a service that offers fast and professional advice – tailored to you as an individual and to each business alike. We achieve this by listening and optimising our processes and driving projects with a precision-based work ethic. 
Our team combined has more than 50 years experience in the renewable energy and clean tech market and has successfully executed a wide range of transactions.
Compared to the market we offer a best price-performance ratio. We win, when our clients win – because alignment of interests is our ultimate goal. 
es•me•ra means "accomplish to perfection"
We understand the importance and necessity of transitioning from inherited energy infrastructures to renewable infrastructures. The necessary change from our inherited energy infrastructure to renewable forms of energy, e-mobility and cleantech requires enormous investments.
We not only see the opportunity to lay the groundwork for attractive investment opportunities and promising business ideas, but also see ourselves as being a proactive and a diligent service provider and as an independent partner of our clients. esmera identifies itself wholeheartedly with the needs and goals of its clients.
Therefore, we only take on ventures, if both our professional interests and our experience match the requirements of our clients.
In the first instance every client's requirement undergoes a sound analysis and honest feedback, aimed at developing an optimal solution for their project. We seek to develop and nurture long-term relationships with our clients, based on quality, transparency and trust. es•me•ra is a Romance word stem meaning "dedicated to its heart" or "accomplish to perfection" (port. esmerar).
es•me•ra is also associated with the emerald one of the most precious gems (port. la esmeralda).
Our logo is inspired by the dandelion and a metaphor for renewable energy and the power of the wind.
Likewise, the logo is deeply connected to our company name: arranged in accordance with the Fibonacci sequence it strives for perfection, too.
The harmonic set-up of our logo's dots refers to the second part of our name and stands for partnership and unity.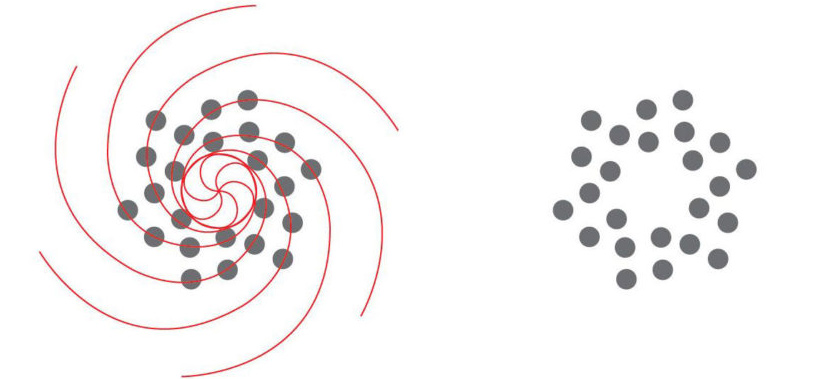 Previously, he was Head of Acquisitions and Transaction Management Renewables for a German Asset Manager with approx. EUR 5 billion Assets under Management. He was also contracted as an advisor to a Swiss consulting company in corporate finance and M&A. After a generalist consulting experience, from 2007 André focused on and specialised in the energy infrastructure and renewable energy industry.
André studied business engineering at the Baden-Wuerttemberg Cooperative State University in Ravensburg as well as entrepreneurship and finance at the University of Liechtenstein in Vaduz.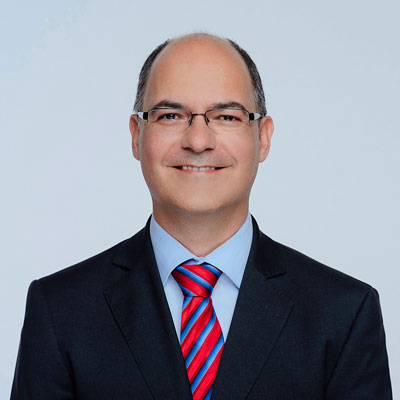 Previously, he worked as M&A advisor in the field of renewable energies with his own company since 2011, and spent more than a decade in UniCredit banking group, inter alia as managing director and head of infrastructure and renewable energies in group subsidiaries managing alternative investments.
Jürgen studied business administration at the University of Applied Sciences in Munich.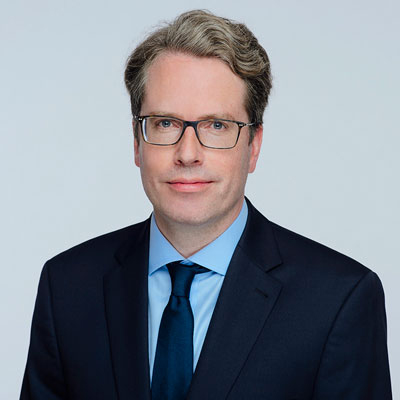 Torsten has a long track record in corporate finance and the European infrastructure markets, initially focused on asset management and business development in alternative strategies, and more recently, on leadership of deal teams and primary M&A transactions. Torsten studied Business Administration and Economics at the Universities of Augsburg, Germany and Jyväskylä, Finland.
He holds a Bachelor in Science of Business Administration and a master-level degree in economics.